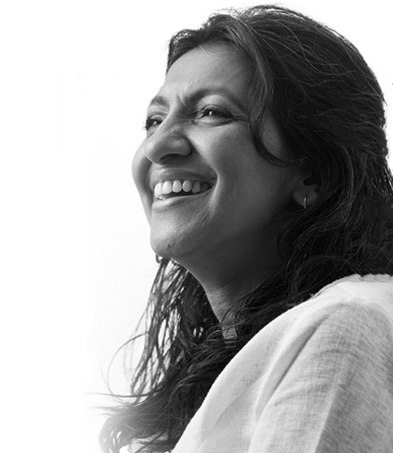 Nisha Mathew Ghosh's architecture practice (Mathew and Ghosh Architects, India) situates itself within her larger artistic practice which straddles art, architecture and ecology.
Her reflective and seemingly curatorial practice is a confluence of strands broad ranging across landscape, urban readings and strategy, architecture and design which work embeds a committed community empowerment activism.
Underlying all these conversations  is a commitment to IDEAS that can build a better world; especially those at the threshold of settlements and ecology, critically commenting via art or architecture on WATER, AIR, LIGHT, ENERGY and EARTH Brownfield.